Information
about the Company
Dekpol is a dynamically developing company in the construction industry. The Company was established in 1993. It has a modern production facility and highly qualified staff. From the beginning of its activities it is has been known for its reliability, exemplary organisation and professional execution of the tasks entrusted to it with the application of modern technologies based on the ISO 9001:2008 standard.
The activities of the company are based on three main segments:
The biggest share in revenues is ensured by the services in the field of General Contracting. The offer comprises a wide range of activities. The company has huge experience in the execution of, among other things, the construction of industrial plants, public utilities, sports and recreation facilities or environmental protection facilities. It also carries out sanitary works, roadworks and hydrotechnical works.

Accessories for construction equipment (excavator buckets), is a rapidly developing sector. Dekpol cooperates primarily with CAT, Doosan Bobcat and Komatsu. The products are sold in Norway, Sweden, Germany, the United Kingdom and even in Morocco and Australia. The company is able to produce all types of bucket.

Property management constitutes the third dynamically developed segment of Dekpol S.A. The company holds a strong position in the north of Poland. It offers houses, apartments and commercial units. So far, four real estate projects have been carried out. The Słoneczne housing estate and the Zielone housing estate have been built in Gdańsk. The Tenement by the Vistula River apartment and the Delta building, have, in turn, been built in Tczew. Currently, the following two new housing estates are being implemented: Nowe Rokitki in Tczew and a beautifully located housing unit, Młoda Morena in Gdańsk.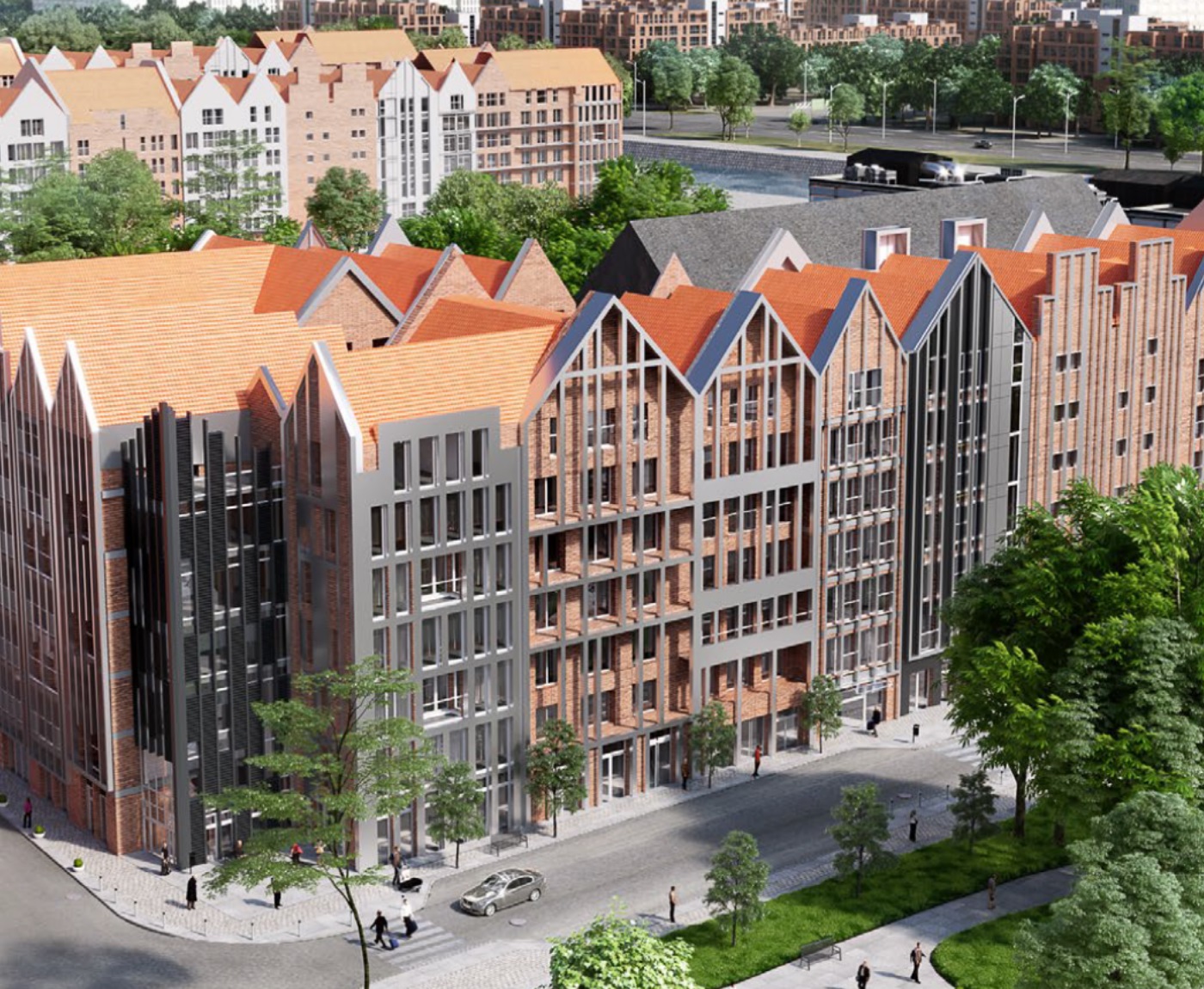 Strategy
The strategy of the company stipulates the development of all three segments of activity and the concentration on the execution of high-margin projects. This will lead to the systematic improvement of achieved financial results.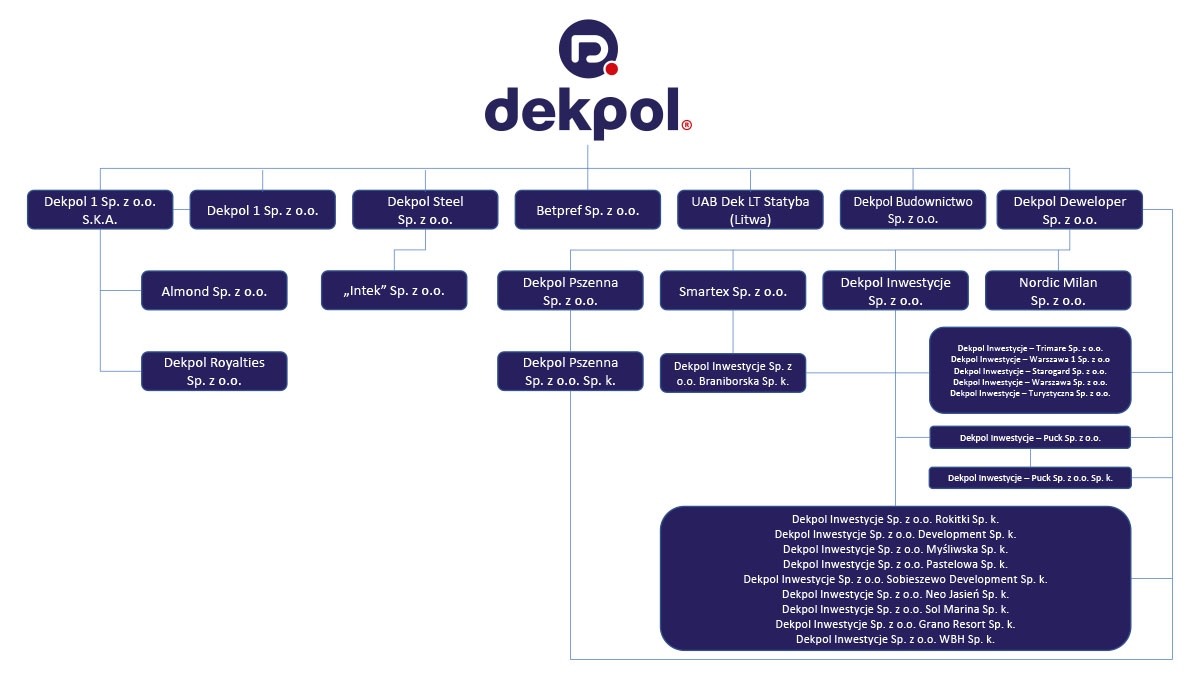 Stan na dzień 19.11.2021 r.
Awards and Certificates
Presentations and News
Information materials presenting the activities of Dekpol Group and achieved financial results